Salam Zindagi is a unique morning show that is full of life and a variety of colors, providing an energetic, optimistic and festive start to your daily routine With distinguished guest celebrities, cooking tips, live musical performances and an interactive audience, this show will definitely...
Mere Baba ki Ounchi Haveli is a story of a dominant father who raised his three daughters well, but his dominant nature and over protective attitude caused his daughters some unbearable pain. For every girl her father is basically everything she would want in her life partner, but that wasn't the case for these girls.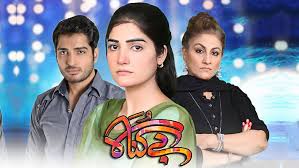 Story of a girl who use to live in her fantasy but when she gets married to Ahmer her life changed forever....